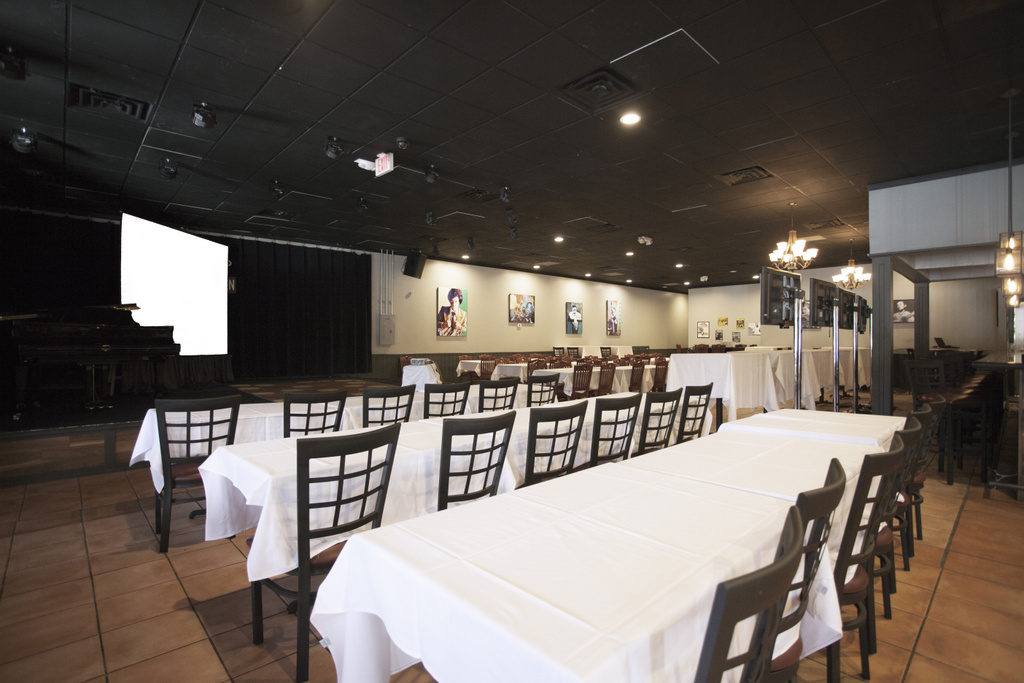 The Best Meeting Space in Richmond VA
If you're searching for an inviting meeting space for your company, nonprofit or other organization, the Tin Pan is the place. Here's why.
1. It's warm and intimate. It's hard to have a creative brainstorming session in a corporate-gray hotel conference room. As one of the newest event venues in Richmond VA, the Tin Pan offers an intimate setting, modern décor, and an atmosphere that's conducive to lively conversation.
2. It's convenient for everyone. The Tin Pan is located in the West End of Richmond, VA, just five minutes from I-64 and easy to reach from every side of the Richmond metro area. Plus, we have a private parking lot with more than 200 spaces.
3. It's one of the most flexible meeting spaces in Richmond. Our expert staff fulfill clients' every wish, whether you need a meeting space for a crowd or you're hosting an all-day retreat for your 40-person team. Need lunch/dinner/a stage/lighting/a hi-tech sound system? We've got it all.
Book your next meeting at the Tin Pan
The Tin Pan's meeting space can accommodate groups from 40 to 220 and is available for venue booking seven days a week, both days and evenings. We can serve hors d'oeuvres as well as a plated lunch/dinner or buffet.
Contact us to check availability for your business meeting, board meeting or corporate retreat.
Kevin Liu
Co-Owner/Chief Cocktails Officer
(804) 447-8189 (O)