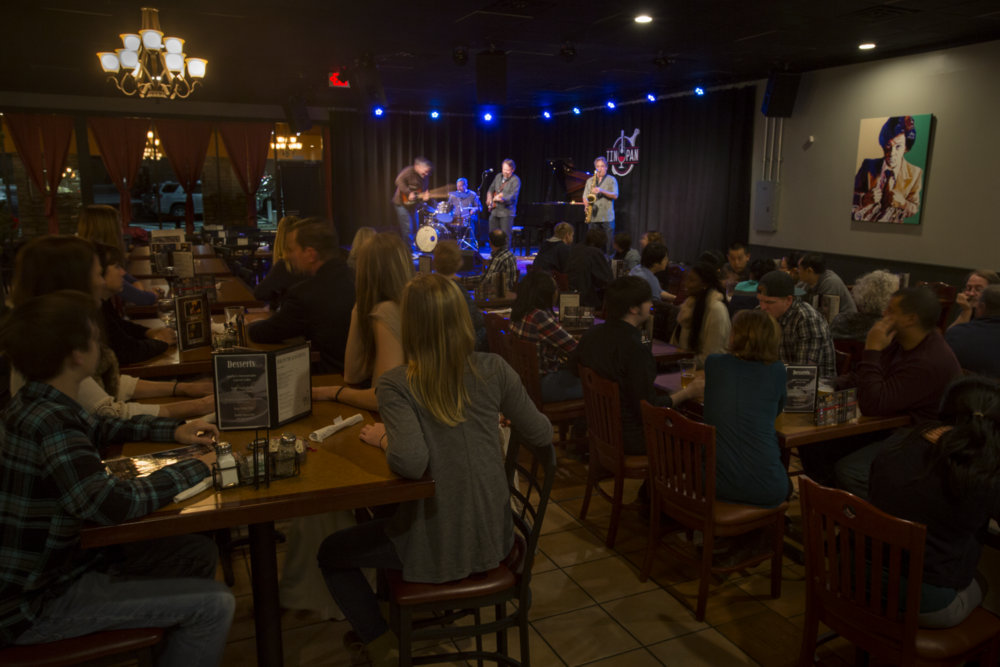 The Best Birthday Party Venue in Richmond, VA
Fifty is the new 40, 40 is the new 30, and the Tin Pan is the new birthday party venue in Richmond. If you're planning a big birthday bash, consider the Tin Pan for your special day. Here's why:
1. The Tin Pan has room for a crowd. Whether you want to gather your family and closest friends or host a blowout bash for 150, the Tin Pan can accommodate your needs. Our open floor plan can easily be configured for dancing, dining and other activities.
2. Hands-on service means your birthday party will be perfectly planned. Our culinary team, event staff and star bartenders all collaborate to make your party special. Tin Pan's owners, Lisa Harrison and Kevin Liu, will be on-site during your celebration to make sure everything goes smoothly.
3. It's not a party without great music. The Tin Pan's the perfect Richmond party venue for anyone who loves music. Ask us about band and DJ bookings — we can recommend performers and negotiate lower rates.
Book your birthday party at the Tin Pan
The Tin Pan can accommodate 40 to 220 guests, and our venue is available for booking seven days a week. Let the Tin Pan's talented culinary team make your birthday party a success! We offer a wide array of menus for any budget, including delicious hors d'oeuvres, buffets and plated meals. We're happy to help book live bands and DJs, and we can even create a custom craft cocktail in honor of the birthday boy or girl.
Contact us to check availability for your birthday party.
Kevin Liu
Co-Owner/Chief Cocktails Officer
(804) 447-8189 (O)